Kawagoe is a town of culture and history, also referred to as "Koedo" (Little Edo) as it flourished as the inner parlor of Edo, the capital city of Tokyo.
The University campus is a 7-minute ride away on our free school bus departing from Kawagoe Station (serving Tobu-tojo line, JR Saikyo line, and Kawagoe line) and a 10-minute ride from Honkawagoe Station (Seibu Shinjuku line).
The grounds in front of the University campus contain rows of modern buildings with sharp silhouettes and a circular plaza at the center, in stark contrast against the streets of Kawagoe, with its strong historical overtones. Rural scenes spread beyond the campus to provide a peaceful space with the latest technologies. These elements merge wonderfully to help nurture the potential of our students.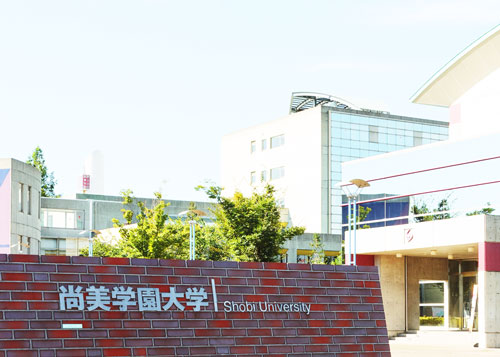 Facilities & Equipment