Campus Life of International Students
Cafeteria / Notes on Koedo in Kawagoe
Cafeteria/Notes on Koedo in Kawagoe
Cafeteria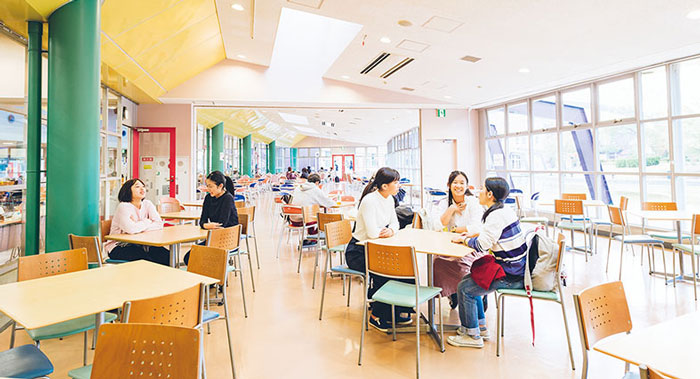 There are 500 seats at the tables in the cafeteria, which serves as a place for students to have lunch as well as to relax and enjoy each other's company. Lunch menus include Western and Japanese style set meals, as well as a variety of other selections such as ramen, soba, udon noodles, and other offerings at reasonable prices. The menus are changed on a daily basis for students to enjoy a variety of meals.
A store featuring an abundance of products much like convenience stores seen everywhere in town is also located in the cafeteria, where students can purchase light meals. The store offers a wide selection of stationery and other necessities for students.
Notes on Koedo in Kawagoe
Kawagoe City in Saitama Prefecture is renowned for its old, traditional townscape that is the closest to Tokyo for a town of its kind. This a section in the city center lined with shops operating in kurazukuri warehouse-style buildings. They constitute a beautiful township filled with the sentiments of the Edo Period. The area is known as Koedo (Little Edo or Ancient Tokyo), and students can be immersed in the history of the area.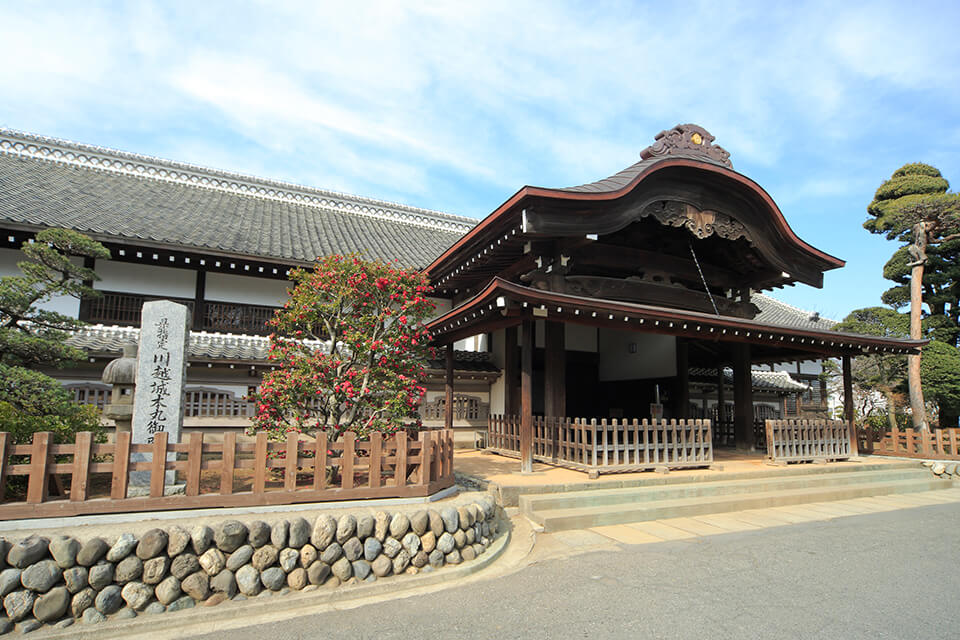 Honmaru Goten of Kawagoe Castle
This is a part of the Honmaru Goten Palace that was built in 1848. The entrance and primary hall section of the castle still remain, revealing the grandeur of the Kawagoe Domain.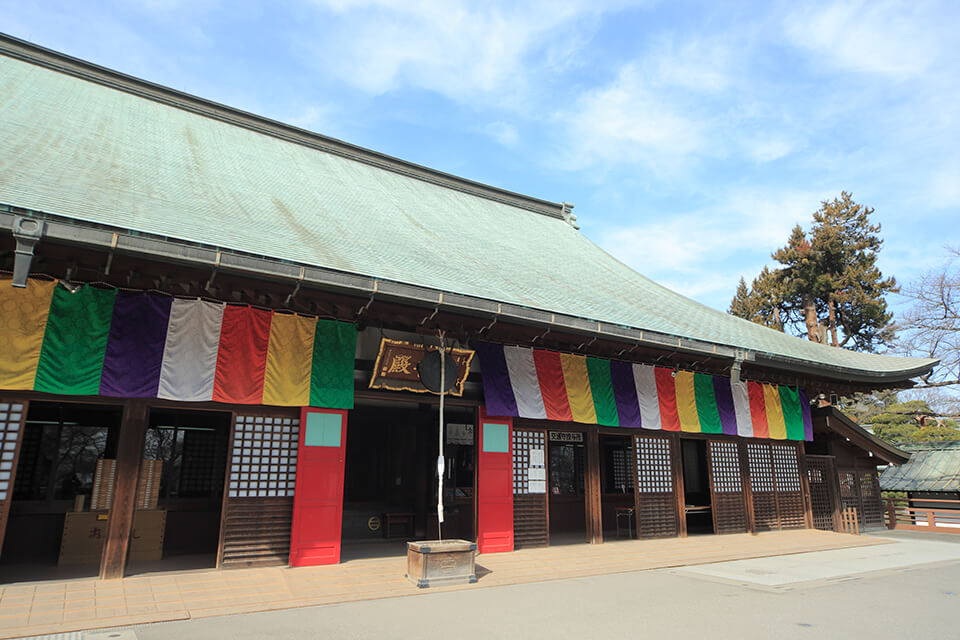 Kitain Temple
Kitain is a temple built in the Heian Period (794 to 1185). It has a deep association with the Tokugawa shogunate. The temple precinct is a treasury of cultural assets and historical sites. Jigendo and 500 statues of the Rakan disciples of Buddha are representative features of the temple.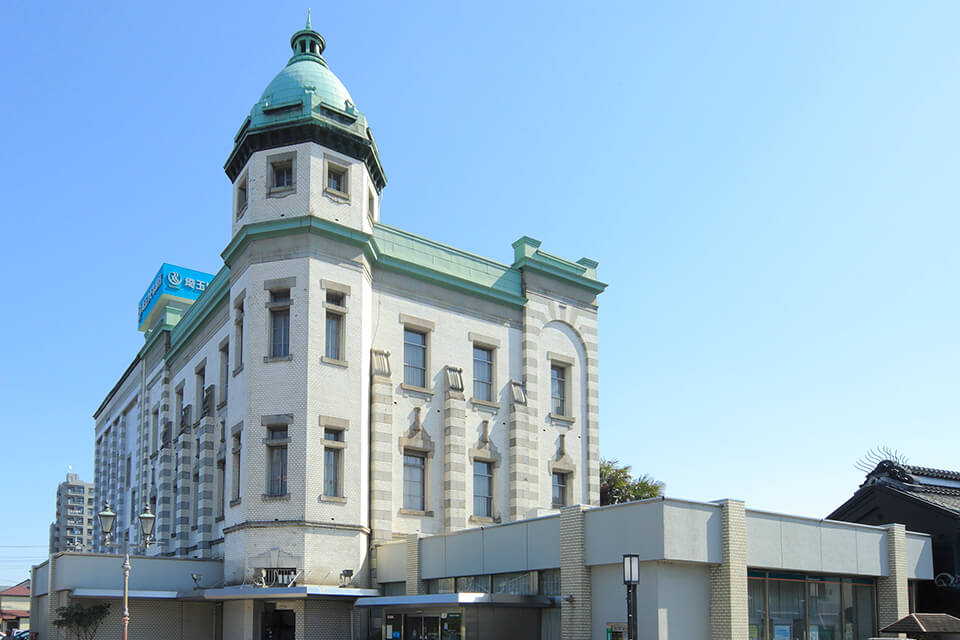 Kawagoe Branch of Saitama-Resona Bank
The symbolic Western-style building with a green copper dome roof was constructed in 1918 as the head office of the Dai-Hachijugo National Bank. This building, which still serves as a bank today, is a symbol of modernism in the traditional townscape of Kawagoe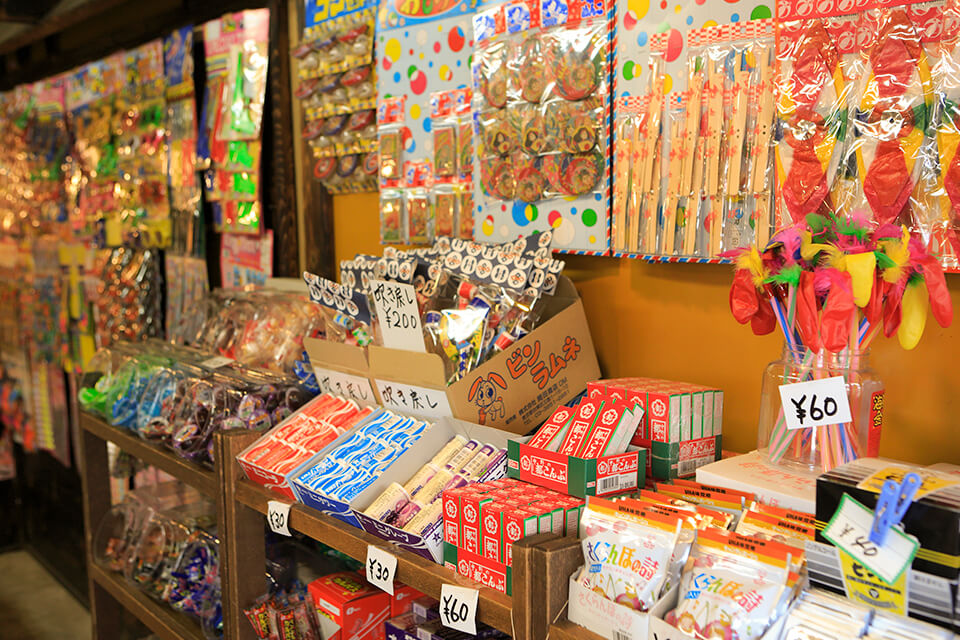 Kashiya Yokocho Sweet Shop Alley
This is an alley occupied by confectionery shops since the early Meiji Era (1868 to 1912). Some 20 shops remain to this day and provide the nostalgic townscape of the Showa Era (1926 to 1989). The alley has been selected as one of the "100 Aromatic Sceneries" by the Ministry of the Environment.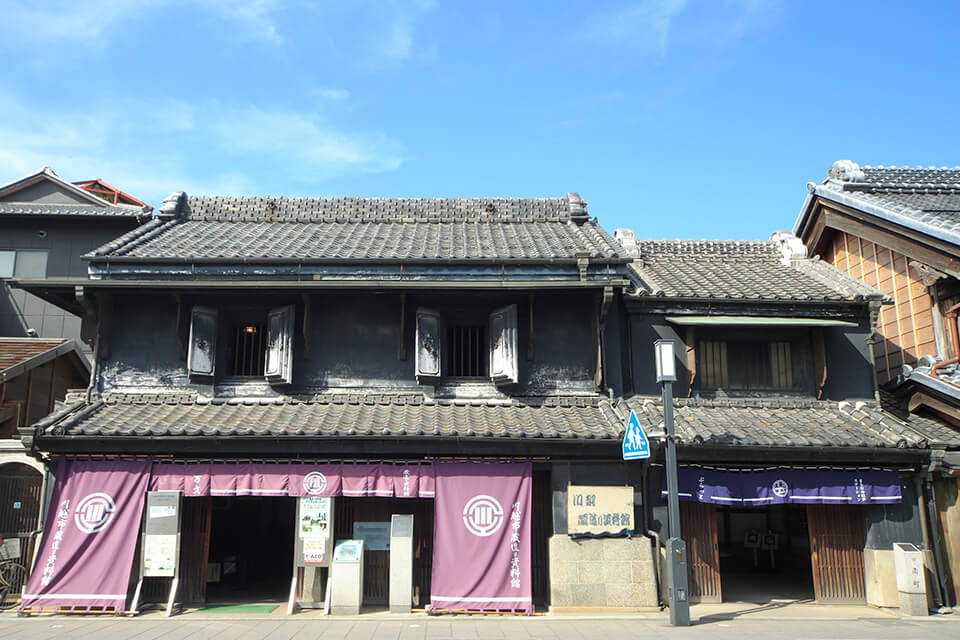 Kurazukuri Museum
The former residence of the Koyama family, which used to operate a tobacconist shop during the Meiji Era, has been converted into a museum. Visitors can observe the internal structure of the Kurazukuri building and explore the site.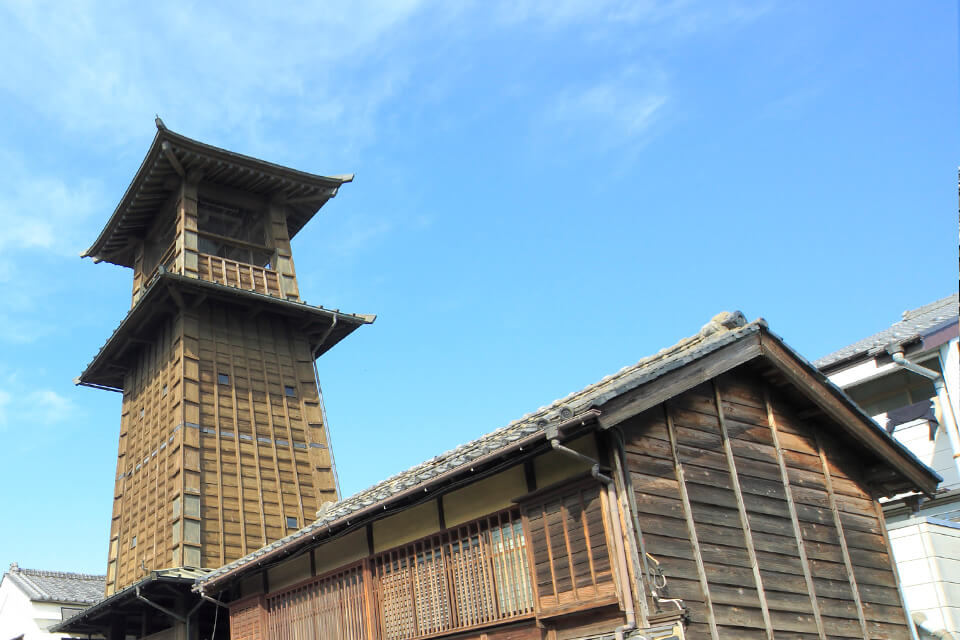 Toki no Kane
A symbol of Kawagoe from the days when it was a castle town. The bell has entertained people in the town with beautiful tones for about 390 years since it was built in the Kanei Era (1624 to 1644). The bell can be heard four times daily (6 a.m., 12 p.m., 3 p.m., and 6 p.m.).