Campus Life of International Students
Messages from Current Students
Messages from Current Students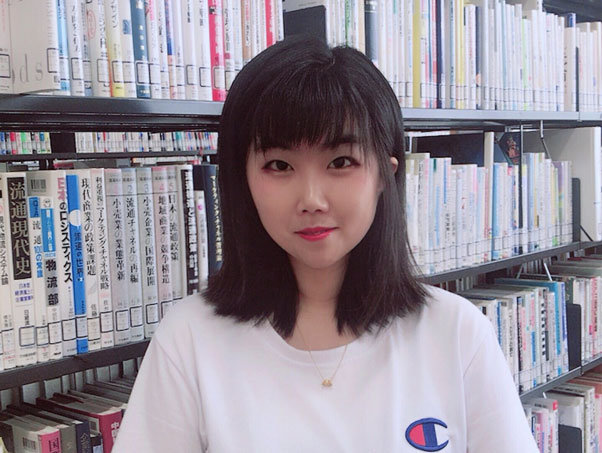 | | |
| --- | --- |
| Country of origin | China |
| Name | LI PEISHI |
| Faculty | Faculty of Policy Management |
| Department | Business Management Program (Entrepreneurship and Management Strategy) in the Department of Policy Management. |
| Enrollment | April 2017 |
I would like to work for a Japanese company once I graduate. When I was looking through Shobi University's brochure I was charmed by its core principles – "Courage" and "Creativity". As someone who lacks self-confidence I have decided to gain as much business knowledge as possible to get more courage, so, having received a recommendation from the principal of my Japanese language school, I enrolled at Shobi University.
I am studying at the Faculty of Policy Management. It was very difficult at first, I wasn't even sure if I would be able to keep up with others but professional teachers explain the material in a very understandable way by using news and current trends as examples.
I have also received a scholarship that covers 100% of the tuition fee thanks to the support of teachers and kind staff members of the International Exchange Center, so now I can concentrate on my studies.
Those of you who want to study at a university, you have to decide what you want from life first. As a Chinese international student at Shobi University I am eagerly waiting for you to join us.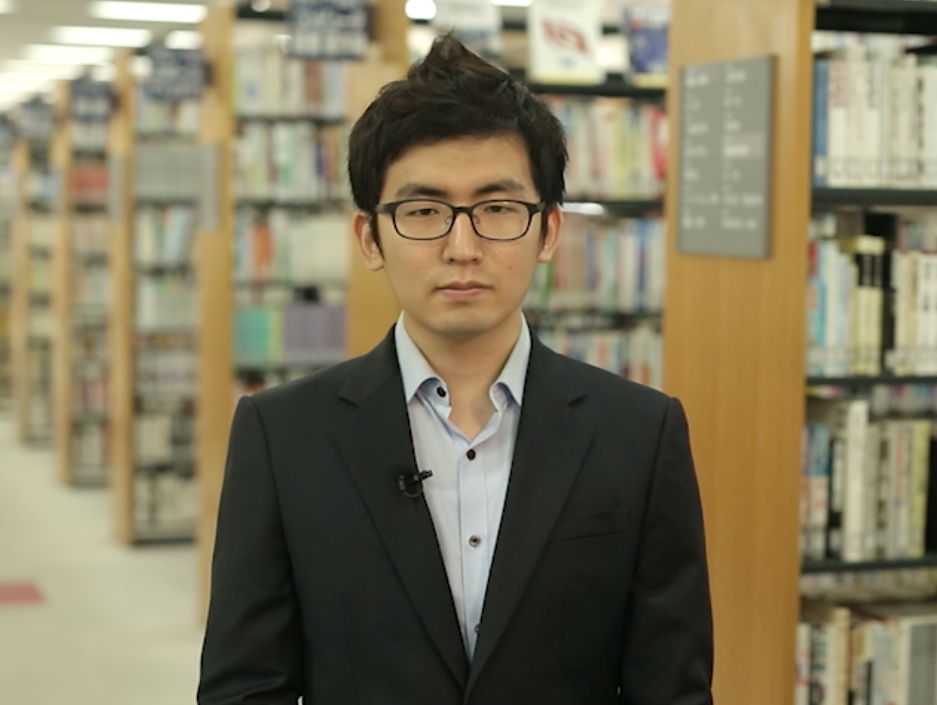 | | |
| --- | --- |
| Country of origin | Korea |
| Name | JUNG SHINYOUNG |
| Faculty | Faculty of Policy Management |
| Department | Business Management Program (Entrepreneurship and Management Strategy) in the Department of Policy Management. |
| Enrollment | April 2016 |
Hello, everyone. My name is Jung Shinyoung, and I am currently registered as a freshman in the Department of Policy Management here at Shobi University.
I decided to study in Japan as an international student to get in touch with Japanese culture and to experience Japan directly, based on my experience with drama and the music of Japan during my high school years.
Since I am a freshman, I am covering a wide breadth of fundamental courses. Later, I will be able to narrow them into the business management and marketing fields, which are my areas of interest, and study these topics in greater depth as I move up in academic years, which is I believe one of the advantages offered by Shobi University.
I would suggest who are contemplating studying in Japan, to really think about what you want to do once you make it into a university and what is the field you want to study. Then, prepare yourselves well for the entrance exam.