A Message from the University President & Vice President
A Message from the University President & Vice President
A Message from the University President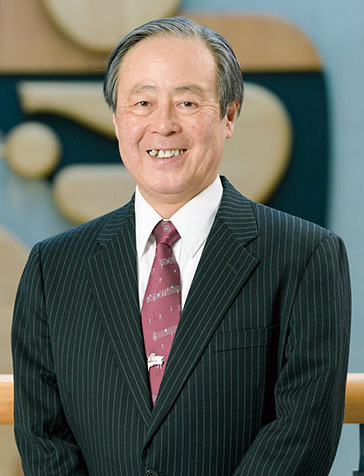 Supporting students' first steps towards the future with a new learning approach adapted to the new era.
University PresidentKimito Kubo (久保 公人)
Career Summary Graduated from the Faculty of Law at Kyoto University in 1980; appointed to the post of Manager at the Department of Facilities Planning and Administration at the Ministry of Education, Culture, Sports, Science and Technology; appointed to the post of Director for University Reform at the Higher Education Bureau; Manager at Private Education Institution Department; Manager at Policy Planning and Coordination Division of Lifelong Learning Policy Bureau; Deputy Director-General of Lifelong Learning Policy Bureau; Manager of Personnel Division at the Ministry of Education, Culture, Sports, Science and Technology; Deputy Director General of Higher Education Bureau; Director General of Sports and Youth Bureau; Fellow at National Science Foundation of the United States; Director of Planning Bureau at the City of Kitakyushu; Trustee and other posts at the University of Tokyo; a member of the Japanese Association of Higher Education Research.
At Shobi University, we welcome a diverse range of students eager to pursue the futures they truly desire, through various endeavors around the three pillars of "arts," "sports," and "business." Recently, we established the Faculty of Sports Management to train individuals for success in sports and related business fields. The Department of Music Expression also undergo renewal in the 2021 academic year, reorganizing its curriculum into two courses—classical and pops—responds to changing needs of music industry. Shobi University derives its name from the reverence and respect of beauty. As the university's inception, we have promoted the development of individuals who have the potential to play an active role in diverse fields of society, fostering a wealth of education and a caring spirit based on the university motto of "wisdom and love." In the future, we will continue to seek further creation and development of tradition while focusing attentively on the individual qualities of each student.
During their studies, students of Shobi University will encounter many people and have a variety of experiences as they make efforts to spread their wings in the real world. Our teaching faculty and staff members are all very much looking forward to meeting you here on campus.
A Message from the University Vice President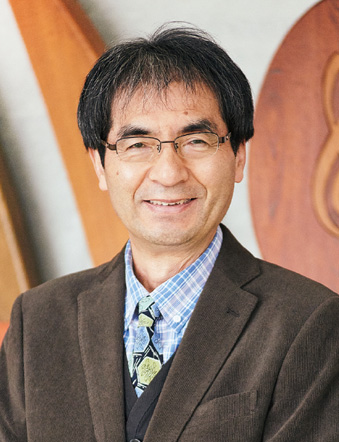 Choose the best path you can take now and create your own world into the future.
University Vice PresidentIssei Tomisawa (富澤 一誠)
Career Summary Born in 1951 in Nagano Prefecture. Graduated the Faculty of Letters, Language and Culture Department, of the University of Tokyo. While studying worked as a musical critic for a music magazine. The Japan Record Award judge, Album Award chairman, and Executive Committee member. Also is a host and commentator on the radio show "Age Free Music!" and the TV show "That Year This Song". Author of many books such as, "That time, this song, bringing back the strongest legend". Worked as a visiting professor at Shobi Music College since 2008, as a Shobi Gakuen School Corporation councilor since 2009, and is serving as a director since 2014 year to the present day.
From the outset, Shobi University regarded music not only as a performing art but also as a form of entertainment and business; thus, becoming the first institution to envisage music business as an academic field. Recently, there has also been a demand for diverse musical knowledge and skills in the music industry, and we took the lead in engaging in education that trains talented personnel who can rightly be called multi-professionals.
Another unique strength of Shobi University is our development of hybrid learning, achieved through inter-departmental collaboration that draws on specialized knowledge from each field. Our students will acquire new values brought forth from multilayered learning combining music and sports as well as physical and digital expression. These individuals will be able to skillfully ride the waves of an ever-changing society, gaining an accurate understanding of the ebbs and flows of our times.
When facing a situation, always ask yourself, "What would I do?" We expect our students to take a proactive attitude as they act based on the ideas that they gain from maintaining this kind of questioning attitude. Through the four years of study at our university, we hope that students will grow to become a unique individual by pursuing the ideals of being an expressive person.