Faculty of Informatics for Arts / Department of Performing Arts
Faculty of Informatics for Arts

Department of Performing Arts

3 Courses of Study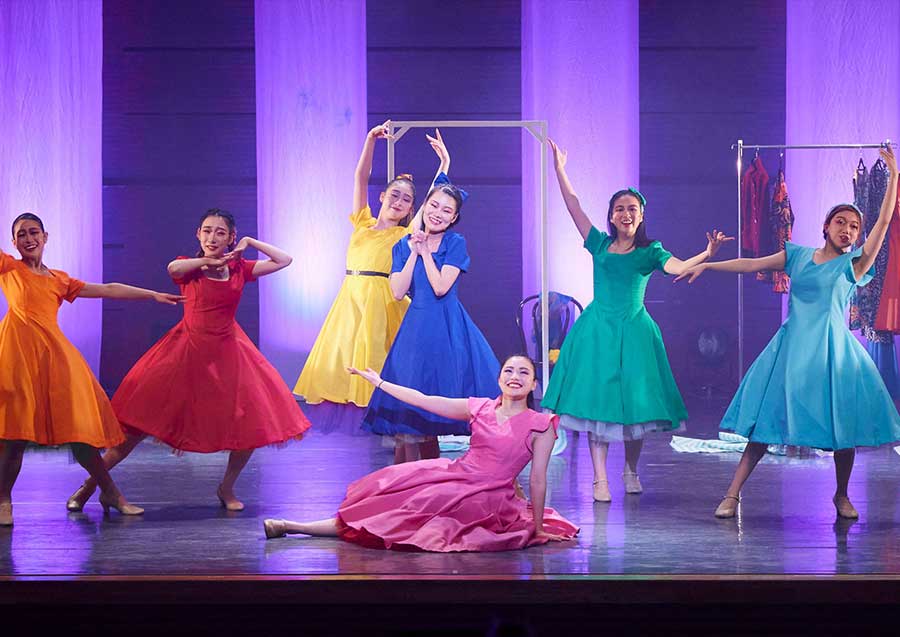 Musical・Opera Course
By refining students' singing and acting abilities, which they will need onstage, we nurture creative professionals and talented individuals, including musical actors and opera singers capable of rich artistic expression.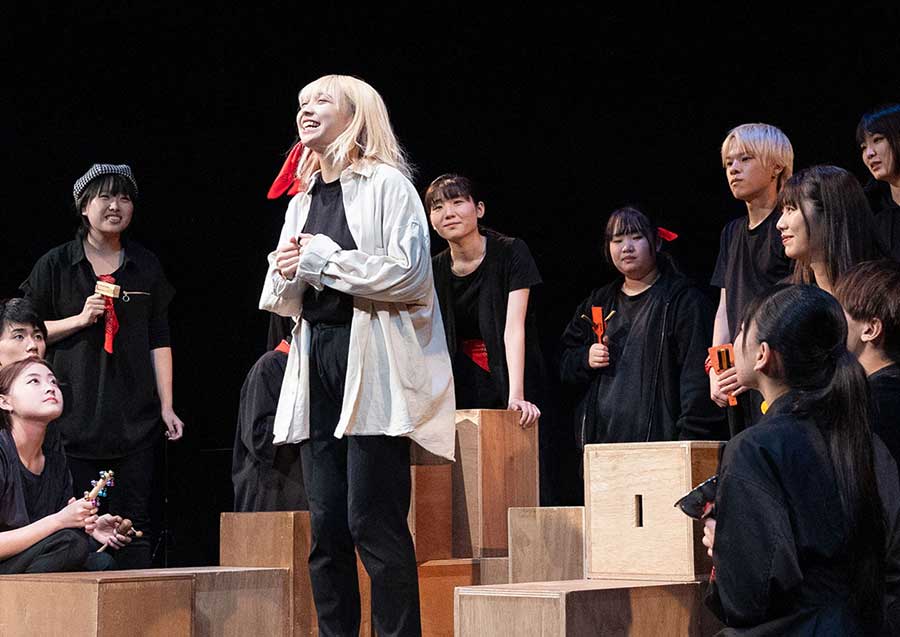 Acting Course
In order to be able to perform various plays, for the first 2 years after admission students acquire the basics of the performing arts, and over the 2 years the theatrical specializations will be increased. There are a variety of course set up extending to post graduation.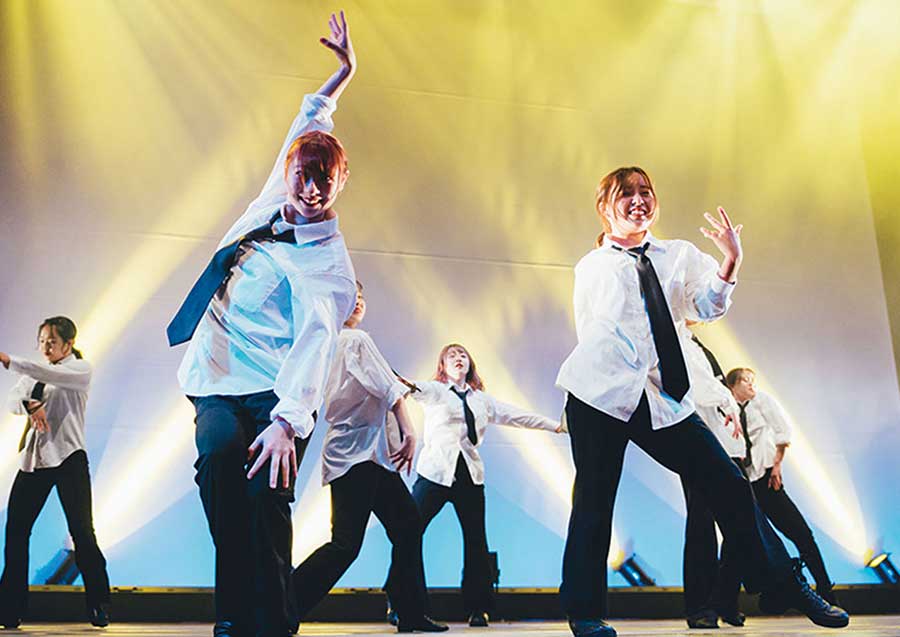 Dancing Course
Starting by thoroughly acquiring the basics of dance expression, our students are challenge to create choreography and performances, and aim to foster the ones who are capable of being professional dancers, dance coaches and also production planners.
Students' Benefits from the Department
Our instructors are all professionals. They help you develop your creative abilities through precise leadership.
There is a variety of basic courses that emphasize the foundation of expressiveness skills.
Develop your specialty through 3 courses.
Diploma Policy
Faculty of Informatics for Arts pursues various artistic and media-based expressions,and helps students develop a wide range of a professional skills.
Characteristics of Class Subjects
Musical Expression Practical Sessions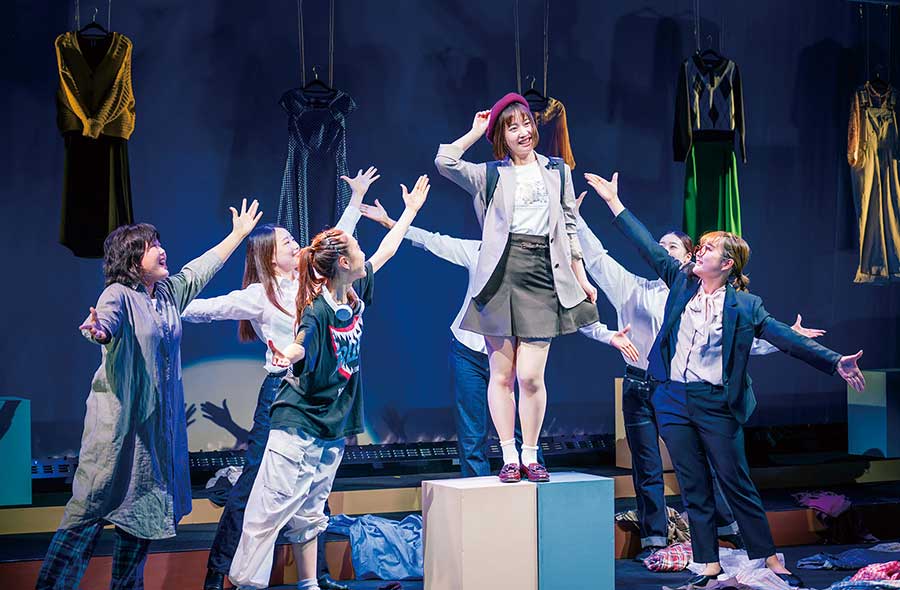 Expressive abilities polished through scene studies and performances Lessons are intended for students to acquire specialized knowledge for singing, dancing, and acting in musicals and then to merge this knowledge and utilize it as a means of expression.
Theatre expression
practice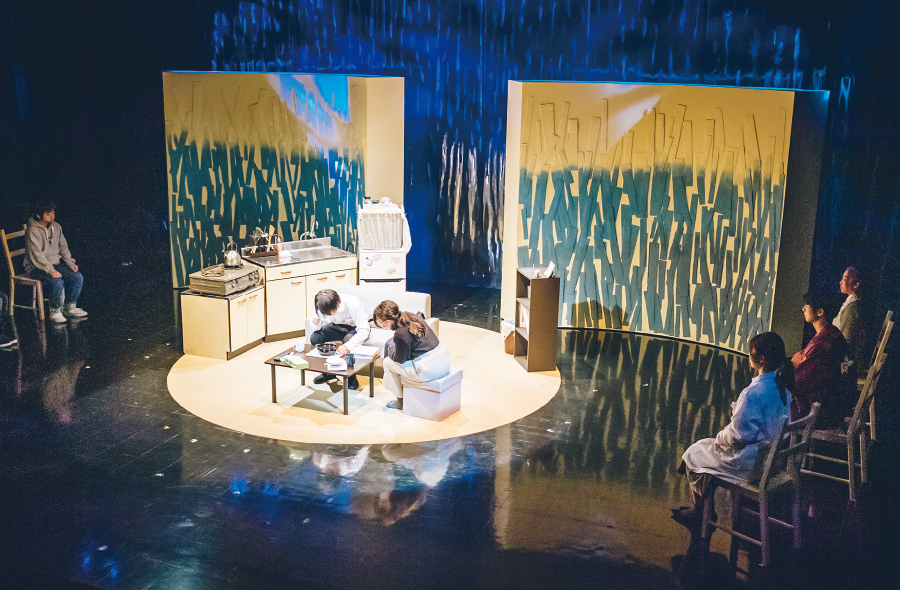 Learning performance expression and stage performance Students participate in the production of a theatrical piece that progresses towards a stage performance, a process that involves overcoming a variety of difficulties and problems and also experiencing the joy of achievement.
Dance Expression Practical Sessions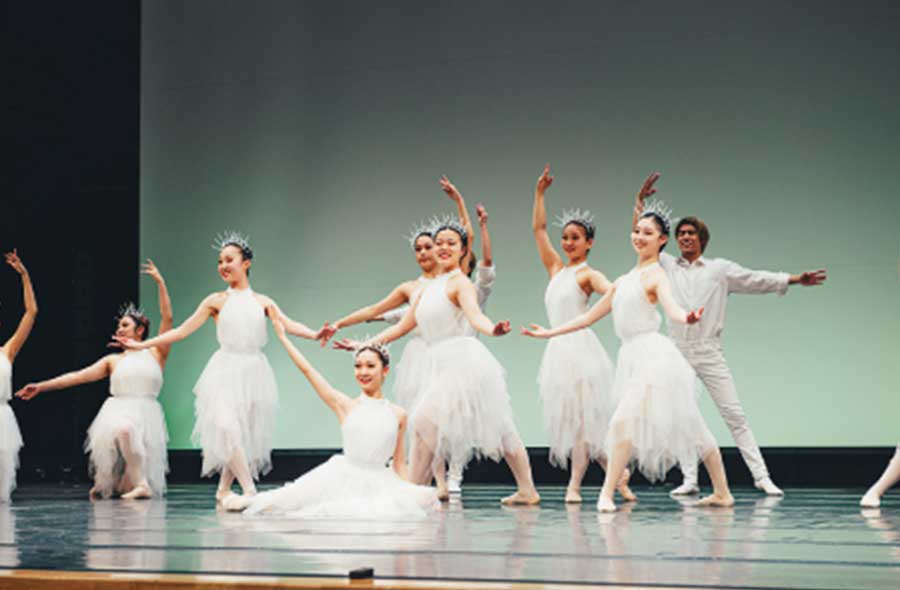 Acquiring fundamentals for classical ballet and tap dancing Students will participate in community projects and learn about the extensive potential of dance as they fully utilize their dance skills.
Future Vision (Aspired Occupations)
Musical・Opera Course

Musical actor
Producer
Stage play director
Vocalist
Voice trainer
Concert promoter
Theater and culture hall staff
...and more

Acting Course

Actor
Producer
Playwright
Stage director
Stage staff
Stage producer
Theater & cultural hall staff
Management staff
Planning & production staff
...and more

Dancing Course

Dancer
Ballet dancer
Performer
Dance director & choreographer
Dance class instructor
Stage staff
Ballet instructor
...and more
Faculty Members