Faculty of Informatics for Arts / Department of Music Expression
Faculty of Informatics for Arts

Department of Music Expression

Two Courses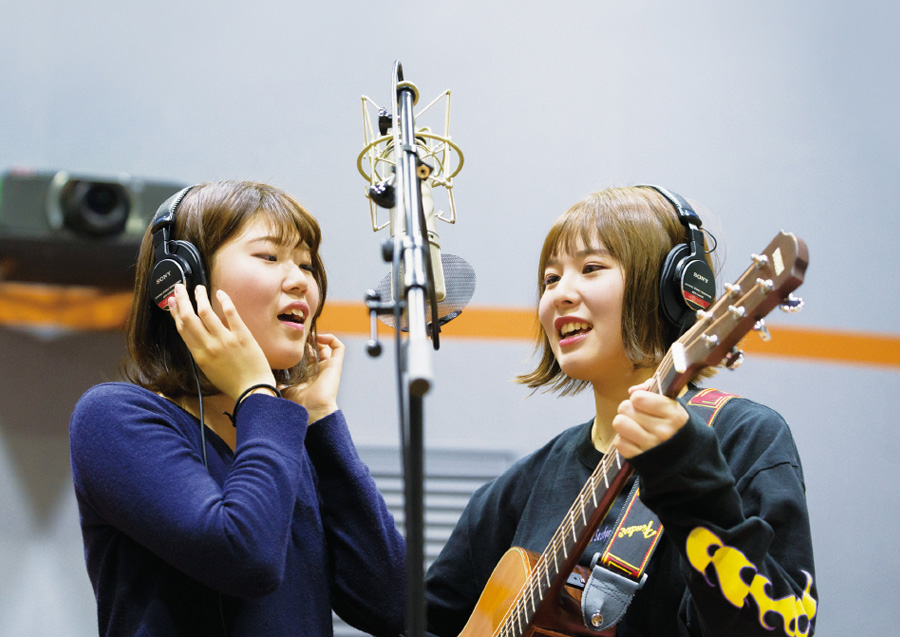 Pops Course
Students will engage deeply with their learning in one to one lessons tailored to their musical ability. A unique feature of this course is that students learn through experiencing the capacities required in music workspaces using industry-standard facilities with the latest equipment.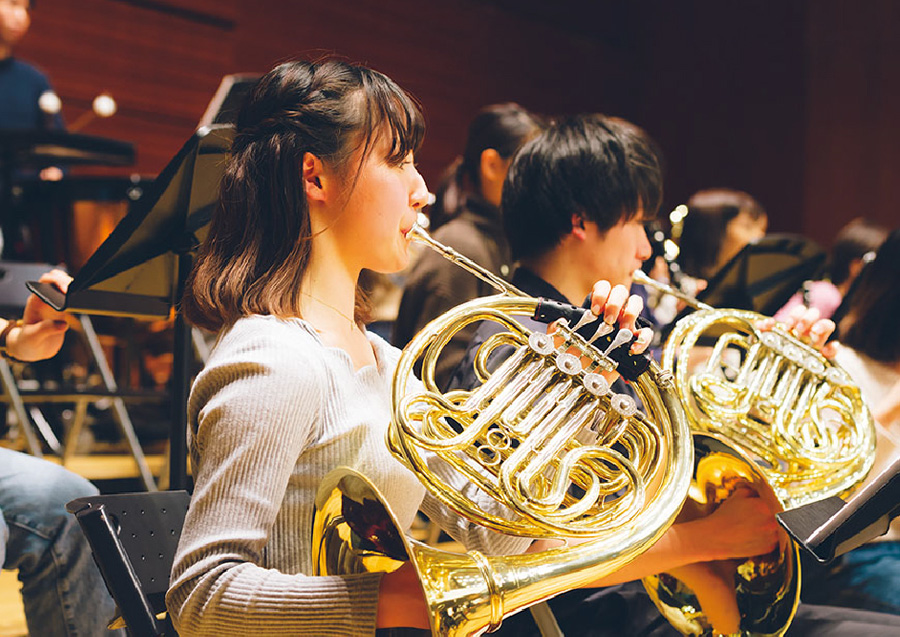 Classic Course
We aim to refine the capacities that students will need in society and to achieve personal growth as they learn all the essential skills of classical music throughout the four years of the course. Another feature of the course is that one-to-one lessons are developed with an emphasis on the individuality and future directionality of the student in the fields of piano/wind, stringed instruments, and composition.
Students' Benefits from the Department
Establishment of two courses of highly flexible and personalized study.
Thoroughly strengthen the fundamental abilities in music that is necessary for the chosen specialty.
Self-management skills development by practical studies.
Diploma Policy
Faculty of Informatics for Arts pursues various artistic and media-based expressions, and cultivates a wide range of professional skills in the students.
Characteristics of Class Subjects
Practical Skills in Major Field of Study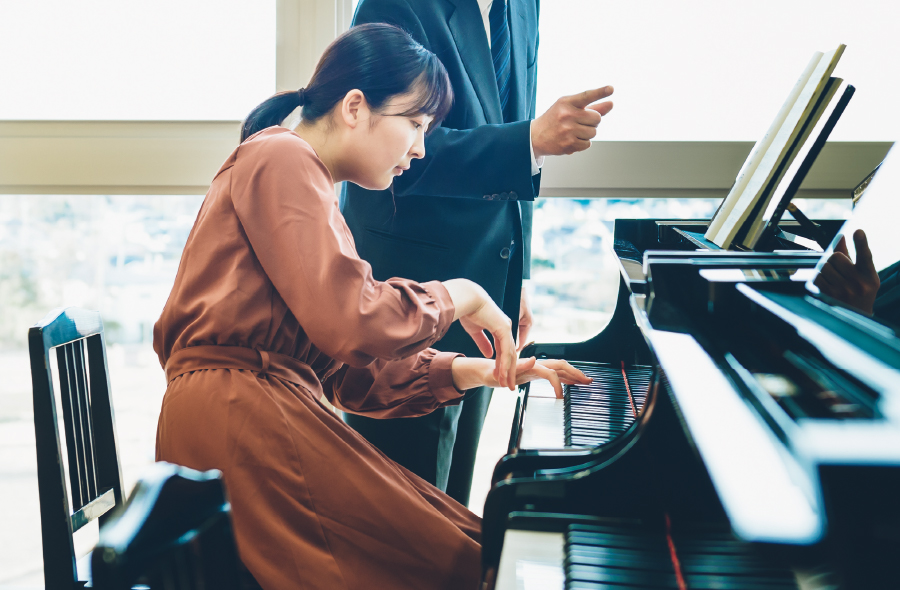 Each student is provided with practical lessons throughout the four years of their major course, and their musical performance techniques are refined based on one-to-one instruction from specialist teaching staff.
Pops/Ensemble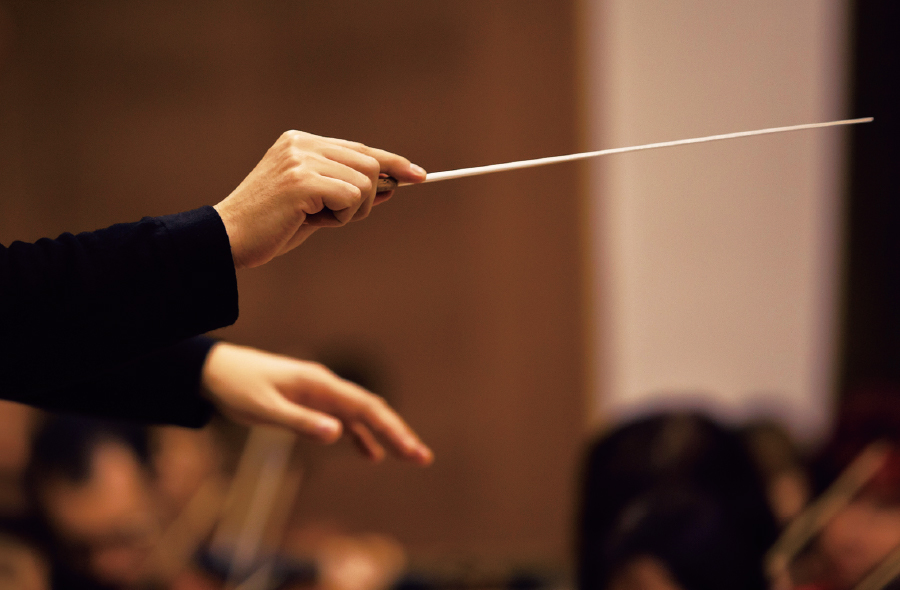 Students will copy or arrange the part of each respective instrument in the piece of pop music set as the exercise, and each group will perform after practicing simultaneous performance.
Compositional Methods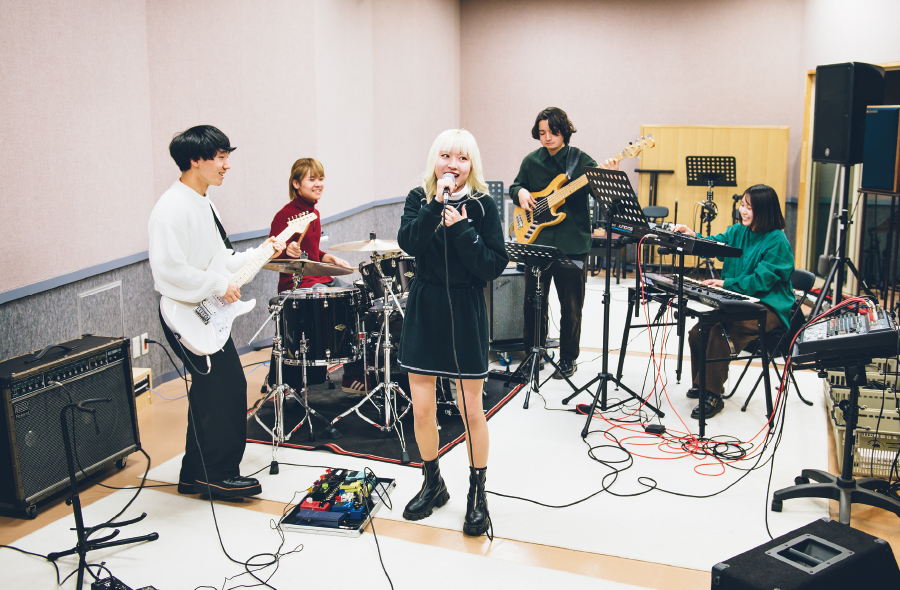 Students will learn the core knowledge and approach to music required for compositions and improve their specialist technical skills and knowledge, such as form, composition, harmony, and instrumentation.
Future Vision (Aspired Occupations)
Pops Course

Musical artists
Composers/arrangers
Lyricists
Studio musicians
Musical instructors
Record companies and other music industry-related roles
...and more

Classic Course

Pianist
Accompanist
Orchestra member
Band member
Wind instrument instructor
Chamber music player
Music class teacher
Composer (Art music・Drama/film scores・Game music, etc.)
Arranger (Orchestra/wind instrument instructor, etc.)
Sound artist (game music, etc.)
...and more
Faculty Members